A Balancing Act
Tendercare Pediatrics
Las Vegas, Nev.
Solo practice gives Dr. Mary Kiepert the work/life balance she wants.
A Balancing Act
Tendercare Pediatrics
Las Vegas, Nev.
Solo practice gives Dr. Mary Kiepert the work/life balance she wants.
It has been suggested that practicing medicine part time to nurture a life/work balance amid today's physician shortage is bad for health care.
Las Vegas, Nevada
Solo pediatrician, part-time
100 visits per week
Tell that to Dr. Mary Kiepert. She is a mother of two, who, after cutting her hours in half, still sees about 100 patients a week. This equates to about a 40-hour work week for the average full-time pediatrician. What's more, carving out more time for her family, she says, has made her a better doctor for her patients — many of whom seek out women physicians with children who are part time.
"I want a happy work environment that includes satisfied employees and happy patients. Then I want to go home and be with my family," she said. "Having all this is what I love about being independent." A solo practitioner since 2004, Dr. Kiepert operates out of an office building in urban Las Vegas, where pediatricians are historically in shorter supply. She serves a younger demographic – 20-something moms who live in apartments, take public transportation and are appreciative of the laid-back culture and flexible scheduling at Tendercare Pediatrics.
"When I first started practicing I was really young and didn't have kids," Dr. Kiepert said. "Since becoming a mom, I have a better perspective on what it's like to drive one kid across town to school, another to day care, and juggle work and appointments."
An Upward Trend
Women currently represent more than 50 percent of all practicing physicians, a significant upward trend since 1975, when only 23 percent of pediatricians were women, according to current American Academy of Pediatrics (AAP) demographic data.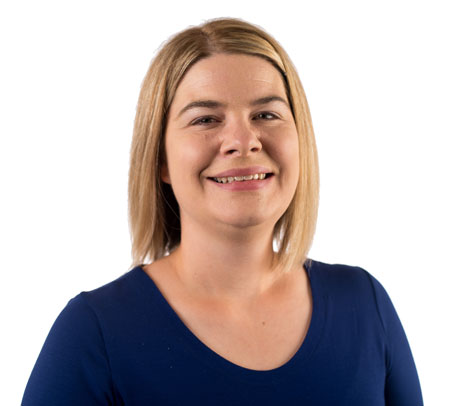 Dr. Kiepert graduated from medical school in 2000, amid the gender boom, having decided long before to practice pediatrics. Kids, she says, don't come with all the medical baggage grown-ups often shoulder, and even the children with chronic issues are more likely than their adult counterparts to do what it takes to get better.
As for her decision to be a solo pediatrician, that also came easily, but only after she was burned as an employed physician.
"I was just out of residency and still naïve," she says, lending context to her first job as a physician at a single doctor practice. It turns out some inappropriate billing was conducted there under her name. "That was a bad time but it became a great learning experience," she adds. "I knew I never wanted to trust anyone else but myself again."
Starting From Scratch
Dr. Karen Foti, a pediatrician in New Orleans, recently launched her solo career after a decade working for private practices and Louisiana's regional children's hospital. A single mom, Dr. Foti was between jobs in 2012 when she decided to become her own boss. Her position as an on-call physician at a hospital nursery had just been eliminated, and while this type of work paid well, the hours could be hectic. She, like Dr. Kiepert, opened in a location that is underserved.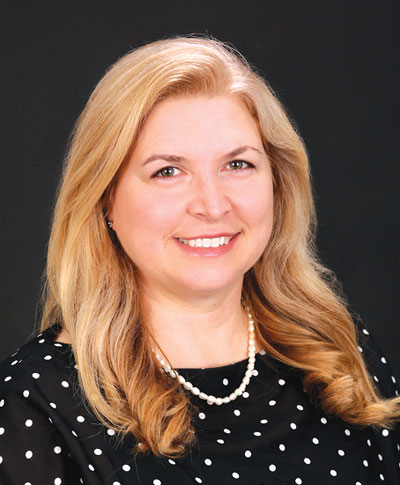 "I began to detect that new opportunities were out there," Dr. Foti says. "The area where I am planning on setting up has 1,200 deliveries per year, so I'm trying to fulfill a need in the community while simultaneously forging my own path."
New to the world of self-employment, Dr. Foti spent the summer and fall of 2012 hunting for direction and advice on how to start a practice. She joined the AAP's Section on Administration and Practice Management (SOAPM), received guidance from Susanne Madden, a practice management consultant, and spent an entire day interviewing practice management and electronic health record (EHR) vendors at the AAP's National Conference & Exhibition.
Dr. Kiepert chose a similar path, looking to the AAP and SOAPM members for help starting from scratch.
Both doctors have implemented EHR and practice management systems at their offices. Dr. Kiepert, who recently switched vendors, looks to her new system to help keep better tabs on patients who are overdue for immunizations and physicals. Dr. Foti, who is new to a solo career, needs a system that helps, not hinders, the transition.
"There aren't a lot of people out there, jumping off the cliff to start their own businesses as a single doctors," Dr. Foti says. "It's kind of like learning to drive a car without taking it on the road, so I see that having a good system behind me is going to be helpful for me."
Independence Equals Choice
While their reasons for going solo are different, Drs. Foti and Kiepert both recognized the opportunities this type of practice holds for business and lifestyle independence.
Until her first child arrived, Dr. Kiepert ran a traditional, somewhat hectic full time practice. The 9-to-5 work day often bled into dinner hour. Wednesdays were for playing catch-up — paying bills, working on protocols and paperwork.
"Work and life is a balance, and once you  start sacrificing your own life for your work, you're in trouble."

Dr. Mary Kiepert
Having kids led to a change in priorities. Her career, while still important, was no longer at the top of the list. "I want to be there for them," Dr. Kiepert says of son, Soren, 5, daughter Alaina, who is 4, and her husband, an emergency room physician who works full time. "Work and life is a balance, and once you start sacrificing your own life for your work, you're in trouble."
Some take the opposite tack. In a 2011 New York Times op-ed, a female doctor argued that physicians who cut their hours to fulfill a life/work balance are shorting the patients who need them.
Dr. Kiepert says her patient base has mostly held steady in spite of the decrease in hours, and all this in an era when more than 26 percent of physicians have closed their practices to Medicaid patients. She employs a nurse practitioner who sees about 35 patients a day. Word-of-mouth, referrals, and a 10-year reputation keeps Tendercare competitive, she adds.
"I feel proud of the fact that I've been able to be successful, and we've seen a change in the payer mix, which was at 100 percent Medicaid and is now about 70 percent."
For 33 percent of pediatricians, gratitude and relationship with patients, not money, is the most important reward of the job, according to the 2014 Medscape Physician Compensation Report. Dr. Kiepert falls solidly into this category. "I don't need a million dollars to work comfortably, I just like to work."