Taming the Lion
Hershey Pediatric Center, Penn., and Pediatric Associates of Fall River, Mass.
Two practices share how they stay abreast of changing healthcare code sets and regulations.
Central Pennsylvania
Level 3 Patient-Centered Medical Home
Four practitioners, one office
Southern Massachusetts
Eight practitioners, three offices
L
ast September, Hershey Pediatric Center of Hershey, Pennsylvania, launched an effort to become a Level 3 Patient-Centered Medical Home (PCMH). In January, with the ink barely dried on its completed PCMH application, the independent practice in Pennsylvania turned its attention to acquiring a nearby solo practice.
And, one of Hershey Peds' three providers recently quit to become a stay-at-home mom. Ask Hershey Peds' biller, Jayme Spangler, what she thinks of the latest delay in ICD-10.
"Thank goodness that has been put on hold a little longer," Spangler says with an audible sigh of relief.
She is among the handful of staff and clinicians at small practices everywhere who, along with the day-to-day, keep their offices up to date and compliant with the demands of a fickle health care industry.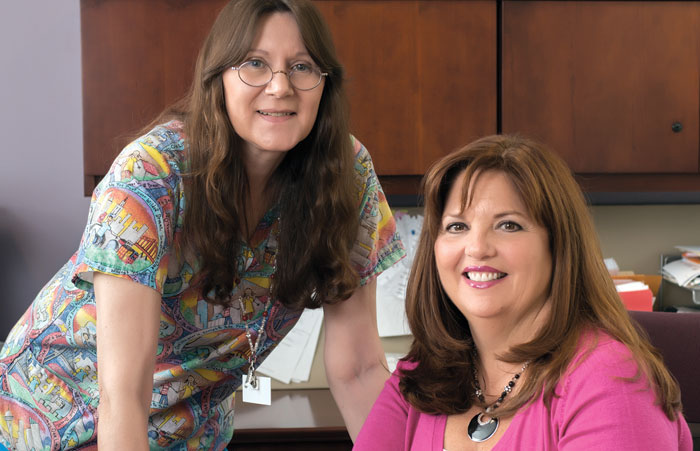 Buried in Bureaucracy
Practices face a deluge of government-sponsored requirements. There are updated rules for the Health Insurance Portability and Accountability Act (HIPAA) and Stage 2 of the Centers for Medicare and Medicaid Services EHR Incentive Program, commonly referred to as Meaningful Use. Add to this the looming October 2015 deadline for ICD-10 coding implementation, which will require more documentation, staff re-training, changes to work flow and revised forms. Physicians now spend at least 22 percent of their time on non-clinical paperwork, according to the Physicians Foundation 2012 Biennial Physician Survey. The increased bureaucracy is, in part, to blame for a general loss in morale among physicians, the survey indicates.
"It's amazing how solo practitioners can even make it," says Judy Rapoza, practice administrator at Pediatric Associates of Fall River, Massachusetts. "Getting organized, getting a practice management and EHR system that works and having enough staff is key," Rapoza says.
"Getting organized, getting a practice management and EHR system that works
and having enough staff is key."

Judy Rapoza, Practice Administrator, Pediatric Associates of Fall River
Since 1997, the federal government has issued 100 new or revised federal health care regulations, and this does not include state and local regulations. The Affordable Care Act has, so far, added 109 distinct regulations. The time and effort to comply with these rules and regulations will "equal an estimated 190 million hours of paperwork per year imposed on business and the health care industry," according to a recent study conducted by The Heritage Foundation.
It's a Job For Staff
While streamlining is a necessity, especially for solo pediatricians and small practices, Rapoza says cutting corners on staff can further burden physicians who fear mounting regulatory paperwork is cutting into their time with patients.
"Doctors should be able to spend time with their patients," Rapoza says. "Sometimes you have to hire." Rapoza, who oversees daily operations at the seven-doctor practice, says a well-chosen staff should shoulder the majority of burden. This means keeping up to date on government regulations, practice policies and coding changes.
Keeping an Ear to the Ground and an Eye on the Codes
Twenty years ago, there were no internal policies at Pediatric Associates of Fall River. The practice left itself open to missed opportunities and audits. Today, under Rapoza's leadership, practice expectations and documentation are in writing. Changes are discussed at team meetings and reviewed by the practice's employment lawyer.
Successful practices are also good at staying current with industry news. Keeping an ear out for changes in coding or HIPAA regulations can help maximize revenue, or even prevent against future fines. It allows you to shape practice strategy, make better decisions, and spot threats and opportunities early on.
Jayme Spangler, the biller at Hershey Pediatrics, attends pediatric webinars hosted by her practice's EHR vendor, reads the monthly pediatric coding newsletter from the American Academy of Pediatrics (AAP) and subscribes to coding resource magazine BC Advantage.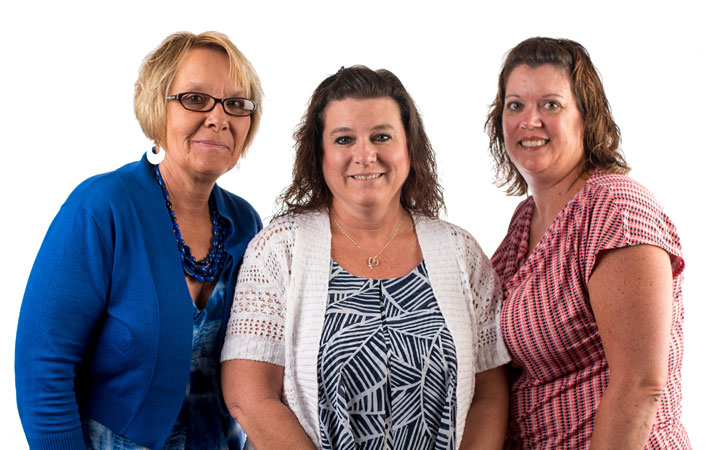 This same brand of alertness at Pediatric Associates of Fall River has prevented billing errors that might otherwise have left money on the table. In a recent case, Billing Supervisor Charlotte Carlson, who was on top of a coding change in well-child checks, successfully reversed an insurance company's denial of clinical quality measure money for those visits.
"It used to be that one-third of these denials were wrong and we were able to prove it," Rapoza said. "Now it's much better and a lot of this is because we're able to educate the insurance companies."
Keeping on top of change requires efficient, flexible staff who are willing to work as a team. It also calls for clinicians who can trust their staff to apply new information in a way that works best for the practice.
Training is also paramount in an age of new and changing regulation, particularly as it applies to the transition to ICD-10. Practice owners should plan for the additional hours and costs required for staff training.